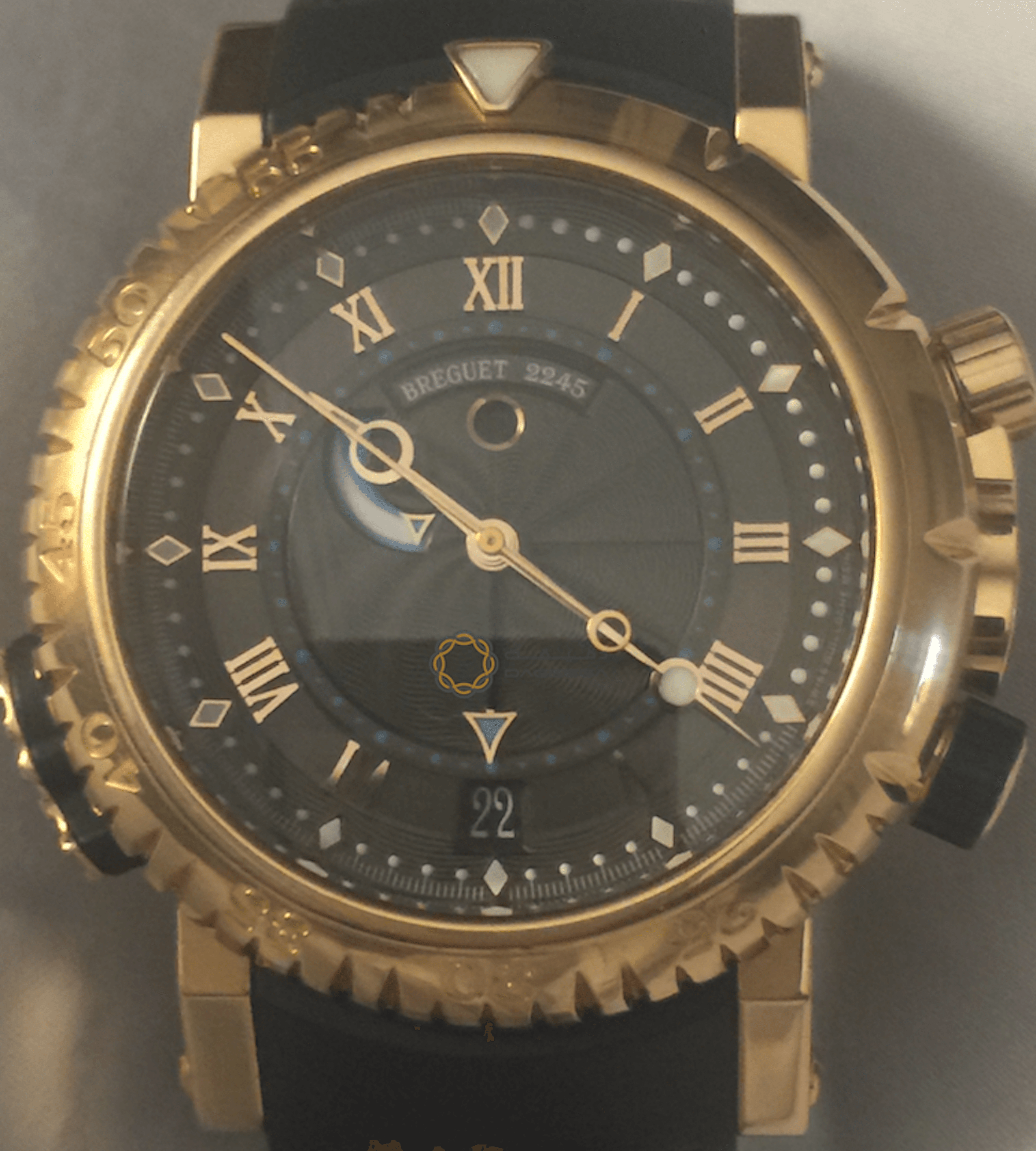 The Tank is on Sale! Breguet Marine Royale # 5847, in Jeddah, Saudi Arabia
One of the oldest luxury Swiss watch makers and a pioneer of complicated movements such as the Tourbillon; Breguet was first founded in Paris 1775.  The first watch known to have been manufactured in 1810 was actually created by Breguet, so in essence Breguet is the creator of today's wrist watch. The brand was then quickly admired becoming well-regarded by the elite.  Not only did it draw the attention of many famous royals such as Marie Antoinette, Breguet watches also made appearances in fictional novels and movies such as the Count of Monte Cristo and on Bruce Wayne in Batman Vs Superman.
One of the most esteemed Breguet watches is the Marine Royale.  Crafted of a rose gold case 45mm wide and 17.5 mm thick, this work of art conveys an image of sheer power on a man's wrist.  The Marine Royale includes an alarm feature which is a rare function in luxury watches. The crown at the 4 o'clock point is used to set the alarm, while the on/off button is located at the 8 o'clock point.  A small arrow corresponds to the set alarm time.  The watch is 300m water proof and has a 45-hour power reserve.
The selling price for a new Marine Royale is customarily at US$ 37,000
If anyone has an avid interest in this extraordinary used watch and its historical background please contact the seller currently in Jeddah, Saudi Arabia.